Apple will be holding their event in Cupertino, California tomorrow morning at 10am Pacific, 1PM Eastern as most of you know. There is one thing we know for sure about the event as Apple has already notified us of the upcoming notebooks.
The upcoming notebooks have been revamped with a nice "Brick" of Aluminum. We can see below what the new notebooks will look like as far as their trackpad and keyboard are concerned.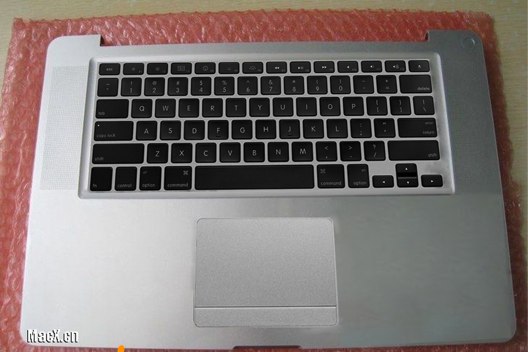 Many rumors have hinted at an $800 dollar price point which would make sense to make the MacBook even more competitive. Maybe they will call it the MacBook Light? Although that sort of name implies cheapness and we doubt Apple would want that image about anything they sell.
The next rumor is that the new MacBooks will offer an option for Blu-ray. This rumor seems to make sense and Apple has backed blu-ray from the start.
The Mac Mini was rumored to be the "Brick" to begin with, but later turned out to be a process. We would still love to see a Mac mini revamp as they are notebook based.
One of the other rumors we seem to know for sure is that Apple will be making the switch from Intel video chipsets to NVIDIA chipsets. This is not really a rumor at this point and we only have to guess which chipsets they are using.
An Apple HDTV being in the works is a rumor, but we are doubting you will hear or see anything about it tomorrow.
Finally there have been rumors about the release of iWork and iLife '09 coming out. We tend to think this is speculation as Apple has been on a 2 year release schedule for the i-suite of apps.
We would like to see more of Snow Leopard and see what benefits may come our way. Check back for full coverage of all the releases and announcements from the event.
If you haven't viewed all the leaked case pictures we have 6 or so of them here