Sling Media today has taken the covers off four different devices that take company in a slightly new direction. The first of which is a beautiful touchscreen remote. The new Sling Touch Control 100 RC consists of a 4.3 inch, capacitive touch-screen LCD display with 272 x 480 resolution and communicates to your SLing devices and DVR's via Wifi.
This Sling Monitor 150 is for service providers and offers a 15.6 inch, 720p display that includes stereo audio speakers and incorporates a built-in folding stand for countertop or wall-mounted use. The product includes integrated dual-band (2.5 GHz/5 GHz) 802.11n networking, with an internal MIMO antenna and support for WEP, WPA and WPA2 security.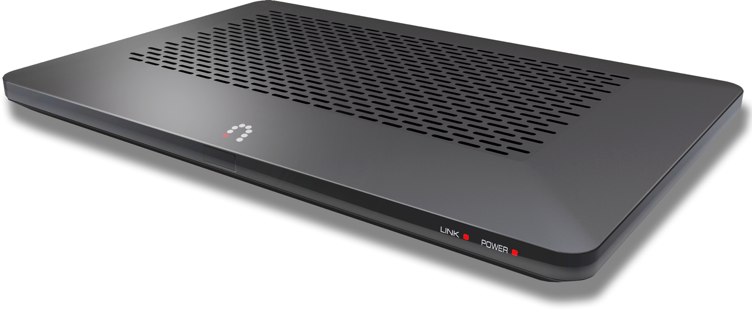 The Sling Receiver 300 allows you to expand your main DVR to another television within the home over your Wifi network all without running any wires. The box is capable of streaming full resolution 1080i streams.
The Slingbox 700U allows connection to set-top boxes via a USB cable and nothing else. The Slingbox 700U then acts just like any other Slingbox, but can decrypt incoming video, transcodes it and then re-encrypts it for secure transmission over the Internet in real time.
All of these devices look very promising, but unfortunately are only available through your cable service provider. Dish Network is already onboard with Sling and releasing their own boxes with integrated SLing capabilities. Hopefully DirecTV, Time Warner and Comcast follow suit.