Otterbox has once again expanded their offerings with the Commuter Series for the HTC MyTouch 3G.  The case features a silicone core that protects from scratches and also has a hard plastic shell that protects from impact.  The case is available today.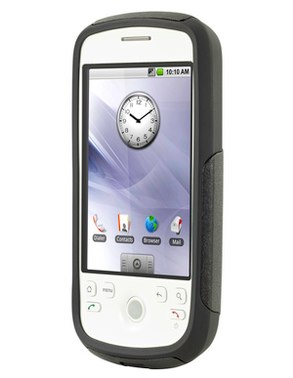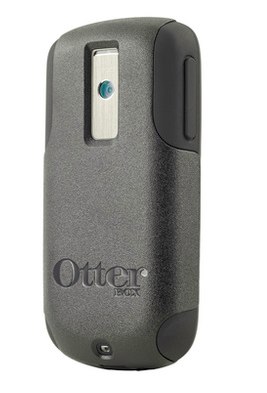 OtterBox Commuter Series Keeps You in Touch on Your HTC myTouch 3G
Fort Collins, Colo. – Building on their line of protective cases for HTC T-Mobile new smartphones, OtterBox releases their newest custom case to help protect the way you keep in touch: the Commuter™ Series for the myTouch™ 3G from T-Mobile®.
"The Commuter Series case for the myTouch 3G safeguards the entire phone while also protecting the large touch-sensitive screen from scratches," said OtterBox CEO Curt Richardson. "The case's slender profile offers a great way to shield your phone without adding bulk."
The Commuter Series utilizes three layers of protection for the HTC myTouch 3G*:
· Layer 1: Self-adhering, clear screen film protects against scratches
· Layer 2: Durable silicone mid-layer absorbs shock
· Layer 3: One piece, custom-molded polycarbonate shell securely covers the silicone
Designed to defend against bumps and shock, the Commuter Series line offers exposed silicone corners to dissipate impact away from the device. All of the buttons and features of the phone remain fully functional through the case and silicone plugs keep out dust and dirt while providing access to all of the ports. A microfiber cleaning cloth and installation card are included with every sleek, stylish case.
Keep in touch knowing your HTC myTouch 3G is safe with the Commuter Series from OtterBox.
Additional Information for the Commuter Series:
Environmental Protection:
Added protection against bump and shock.
Colors:
Layer 2: Black
Layer 3: Black
Dimensions of Case Only:
4.61" [117.00mm] x 2.37" [60.2mm] x 0.83" [21.2mm]
Approximate Weight:
About OtterBox:
Built upon fundamentals of hard work, innovation and perseverance, OtterBox is a leader in the production of premier protective solutions for global handheld manufacturers, wireless carriers and distributors.
Incorporating creativity and cutting-edge design into every product, OtterBox creates sleek and durable cases that offer reliable device protection to complement any lifestyle.
OtterBox was founded in 1996 and is headquartered in Fort Collins, Colo.
For more information, visit www.otterbox.com or call 888-695-8820. OtterBox – We've got technology covered.
-30-
Note:
*Commuter Series cases are NOT protected against water. Will provided some added protection against bump and shock