Apple shows the new iPad as we announced earlier with a very decent pricing model to follow.  To keep the price down it comes in at $499 with Wifi, 16GB and no 3G radio.  The price escalates to $599 for 32GB and $699 for 64GB.  SHould you decided you want to get a 3G radio you pay an addition $129 to each of the previously mentioned prices.
The cost for Unlimited 3G data is just $14.99 a month for 250MB of data or $30 per month for Unlimited data.  You can imagine which one most will choose.
There are a couple accessories Apple announced too.  A dock with full keyboard and case that also acts as a stand will also be available, but the pricing on those items is a bit sparse.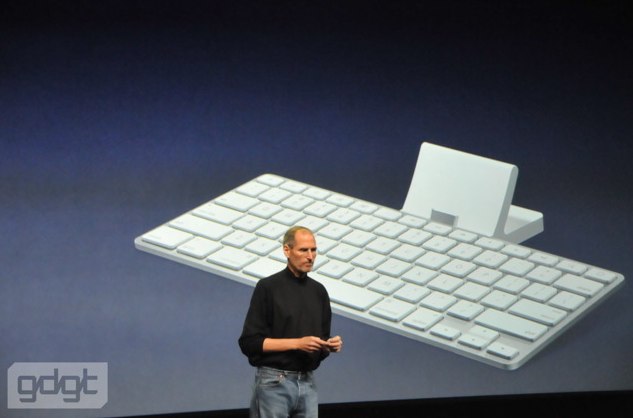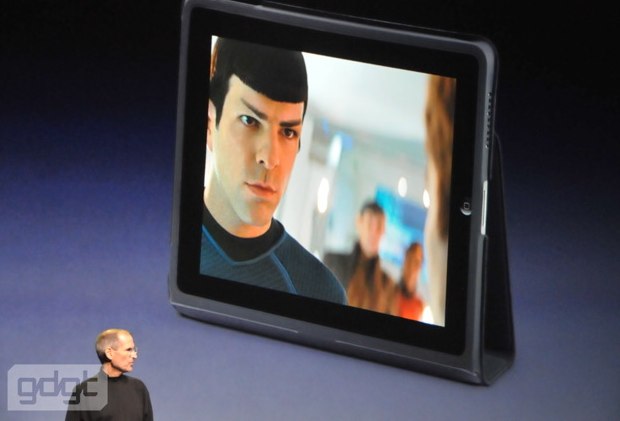 The iPad will be available in 60 days for the Wifi model and 90 days for the one with 3G.
Apple has posted all the information you want on their site along with a nice video introducing the product.
[Apple]