OnePlus Nord Review
Price (not available in the US, prices adjusted from pounds)
$532 – for 8GB RAM and 128GB storage
$665 – for 12GB RAM and 256GB storage
Unboxing
The unboxing experience of the OnePlus Nord is similar to that of many OnePlus devices.  Inside you get the typical OnePlus experience with the phone on top, a box of documentation below that with an included TPU case which is something we don't get with double-the-cost Note 20 Ultra and then a Warp charger below and USB-A to USB-C cable.  There are no included headphones, but that is to be expected at this point.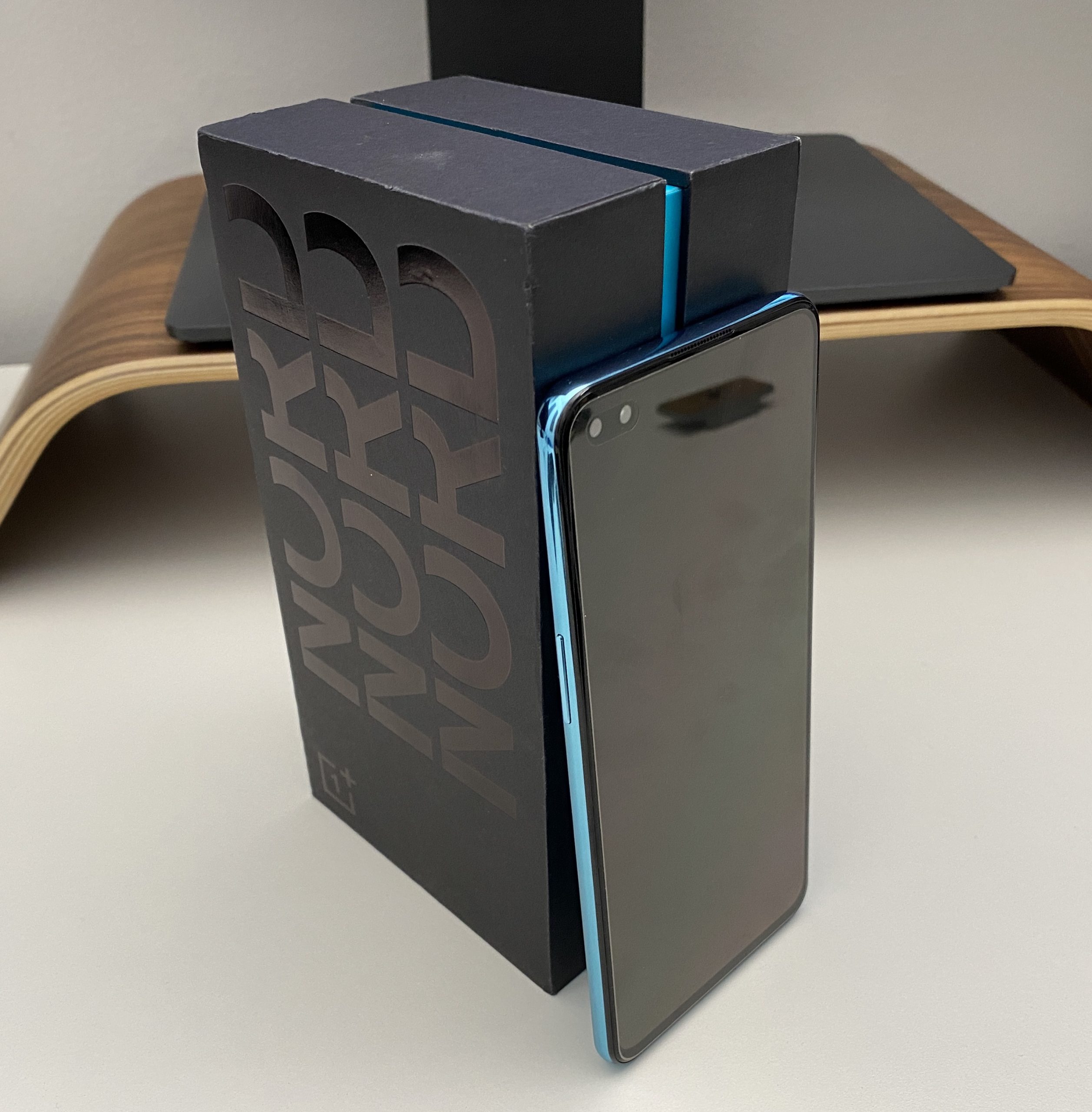 The Phone
Once you remove the protective plastic from the OnePlus Nord you find a pre-installed screen protector which is always nice to have and an initial impression of a very high quality device for the price. The phone comes in two colors, Gray Onyx and the variant OnePlus sent, Blue Marble. The overall feel of the device is that of OnePlus' more premium OnePlus 8 Pro device. Despite a less expensive price than higher end flagship phones, OnePlus Nord still utilizes premium materials of glass and aluminum. The outside ring of aluminum around the phone has the typical power/sleep wake button, volume buttons, USB-C charge port, and the variable silent, vibrate, ring switch which many more phones should adopt. The buttons feel high quality, clicky and should stand the test of time. Also integrated is a dual SIM card tray included to utilize multiple carriers if so desired. There is no headphone jack or dual speakers on the Nord unfortunately which is only one of a couple compromises of the device. The display is covered in Corning's Gorilla Glass 5 and is quite nice as well, but I'll cover that a little later.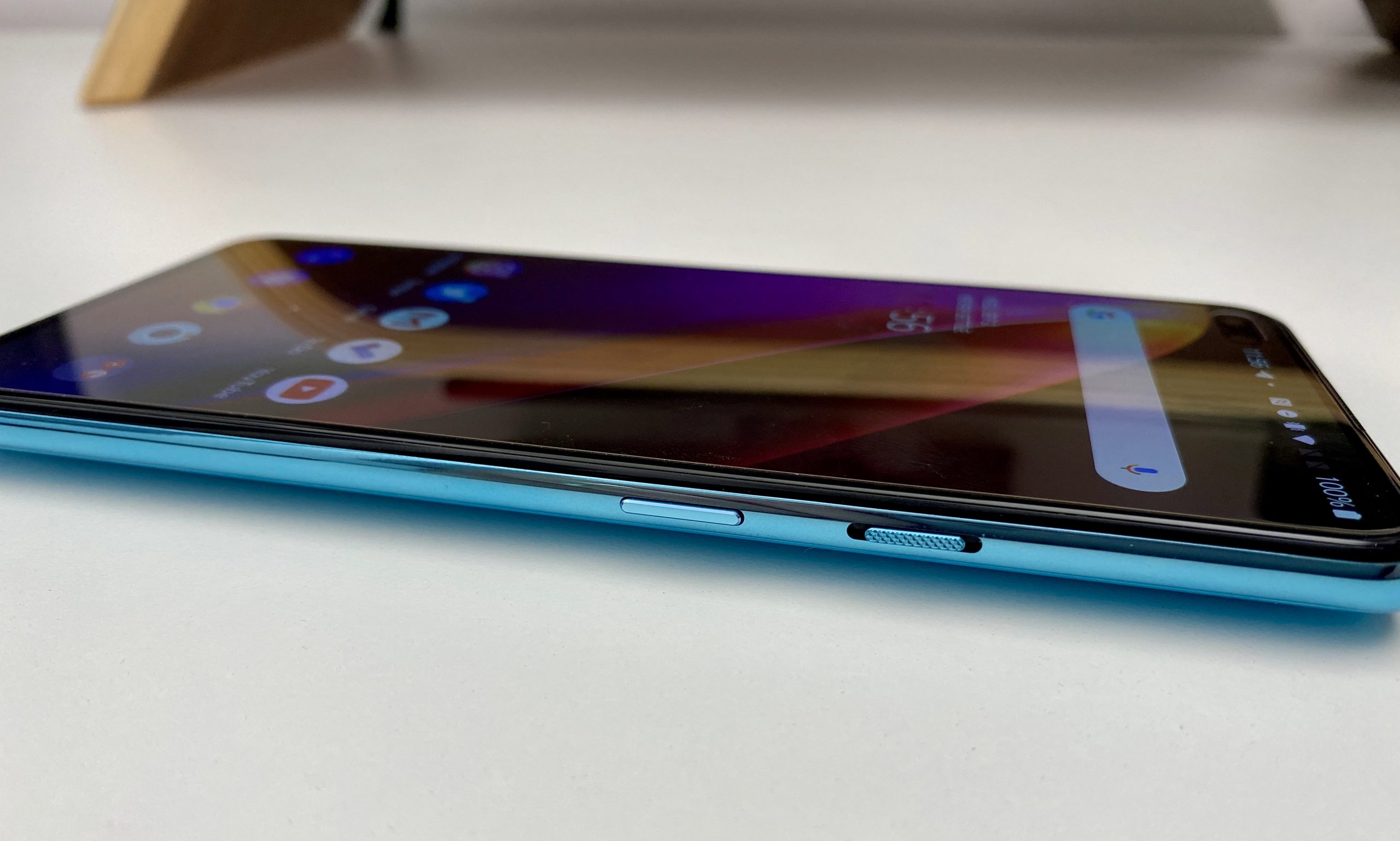 The overall feel and ergonomics of the phone are some of the best I have seen lately. While the Nord does look like a typical phone, the slight curve to the back, size and quality feel make it feel like you are getting more than you pay for. In fact I would dare to say it has the best ergonomics of any phone I have used in the past year or so. There's just something right about it.
Specs
OnePlus Nord utilizes the Qualcomm Snapdragon 765G 5G CPU and Adreno 620 GPU.  As mentioned in the price above it is available with 8GB or 12GB of RAM and 128GB or 256GB of non-upgradeable storage.  While I would like to see an option for adding more storage using an micro SD Card, the available options should be more than enough storage for most.  The 5G modem included supports most frequencies around the world, but may not work with all US carriers since it is not technically available there.  
Display
The 6.44-inch 90Hz AMOLED display is really quite fantastic on the Nord.  While the resolution of 2400-by-1080 and 408 pixels per inch is not the highest resolution out there, the pixel density is high enough that rarely would someone complain about it and the high 90Hz refresh rate more than makes up for it.  The display supports the P3 color gamut as well, is vibrant and bright enough for most outdoor situations.  For those who are sensitive to PWM or screen flicker which controls the brightness on most AMOLED displays. The good new is the rate high enough that very few will ever have ill effects from it.  As someone who is sensitive to PWM myself, not once did I experience any issues of headaches or eye strain from the display.  According to notebookcheck.com the PWM rate is an incredibly high 367.6 Hz which is over 100 higher than most phones today.  Since there was no strain I was able to enjoy a very accurate, but vibrant display when watching videos and using the phone in general.  The 90Hz display makes the phone feel buttery smooth despite its lack of a flagship CPU meaning OnePlus has made the correct refinements and compromises to still bring a solid experience to the user.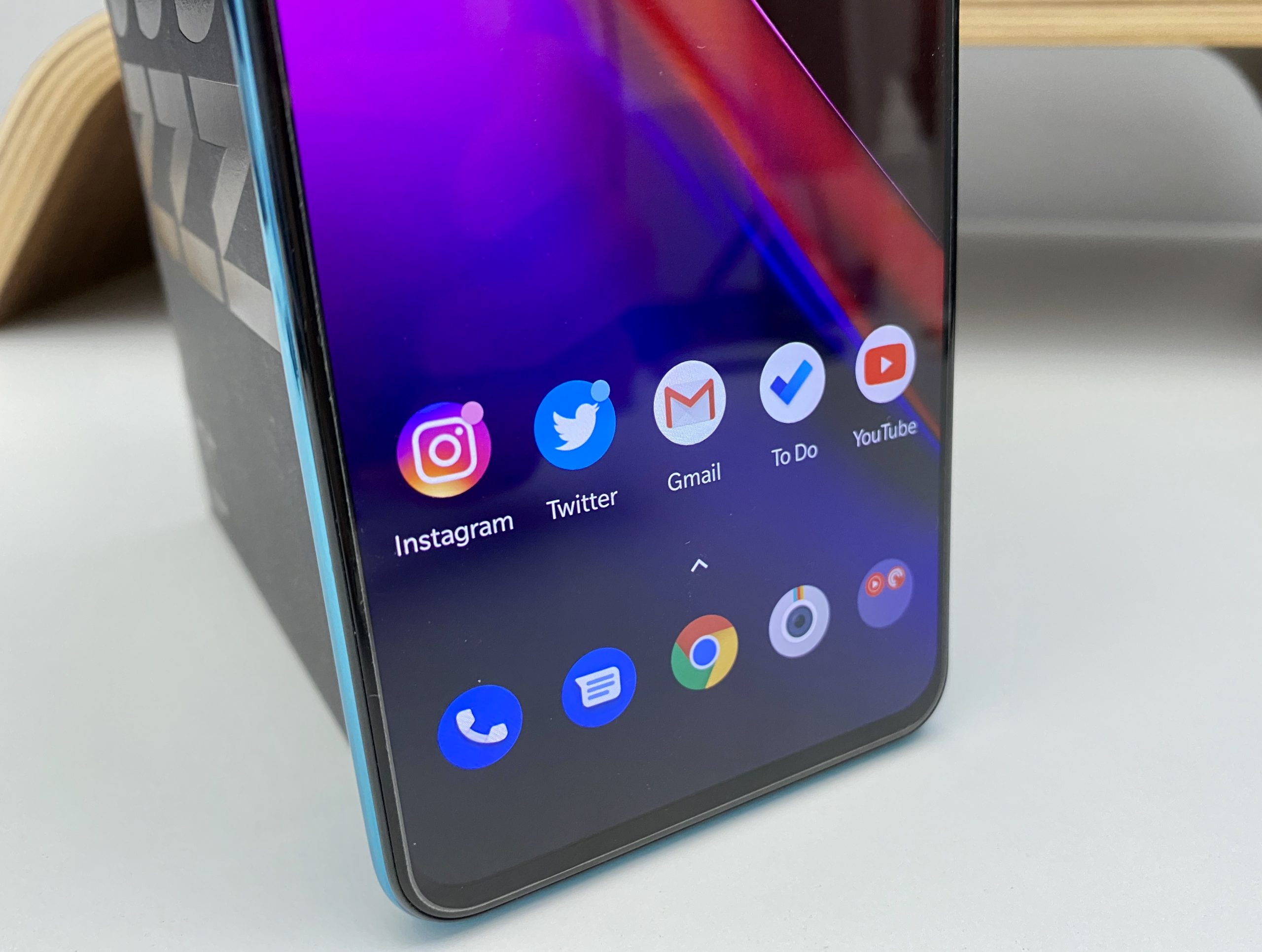 Overall Experience
Oxygen OS running Android 10 is the experience offered on the OnePlus Nord and it is the only version of Android I have used that is the same or better than the stock or Pixel experience Google offers on its devices.  I prefer the overall simplicity of the design and Oxygen adds just enough to feel special, but not enough to make it feel like a completely different experience such as OneUI on Samsung devices.  In fact the Oxygen OS experience is now my favorite iteration of Android and thanks to OnePlus updating their software regularly you can expect updates for up to 3 years including the upgrade to Android 11.  On the Nord, the experience is fluid, fast and never felt slow at all.  This combined with the quality of the hardware never made me feel like I wasn't using a much more expensive device.  
Cameras
OnePlus Nord has too many cameras.  In fact it has four cameras and I think two would have been fine.  Included is a main Sony sensor 48MP camera, an 8MP ultra-wide, 5MP depth lens, and a 2MP macro all present on a single strip on the back of the phone.  OnePlus has stated that the main 48MP camera is from the OnePlus 8 Pro, but tests have shown that it is good, but not as good as the 8 Pro based off of some comparisons.  In my experience I find the camera to be quite good.  It's not amazing, but it's definitely better than many in this price range except maybe the Pixel 4a.  Videos also seem to be decent in 4K and will work for more than most people when sharing with family or on social media.  However, the video compared to an S20 Ultra or iPhone 11 Pro aren't comparable. The video footage is grainy and lacks detail and the microphone is ok as long as you don't have a lot going on in the background. The ultra-wide angle camera is ok, but the macro at just 2MP is sub-par and zooming into photos taken on the main camera will usually give you a similar effect with a better result.  The two extra cameras don't seem to be necessary other than to say there are 4 cameras.  However, I find the cameras to be better than most have said unless you are into pixel peeping.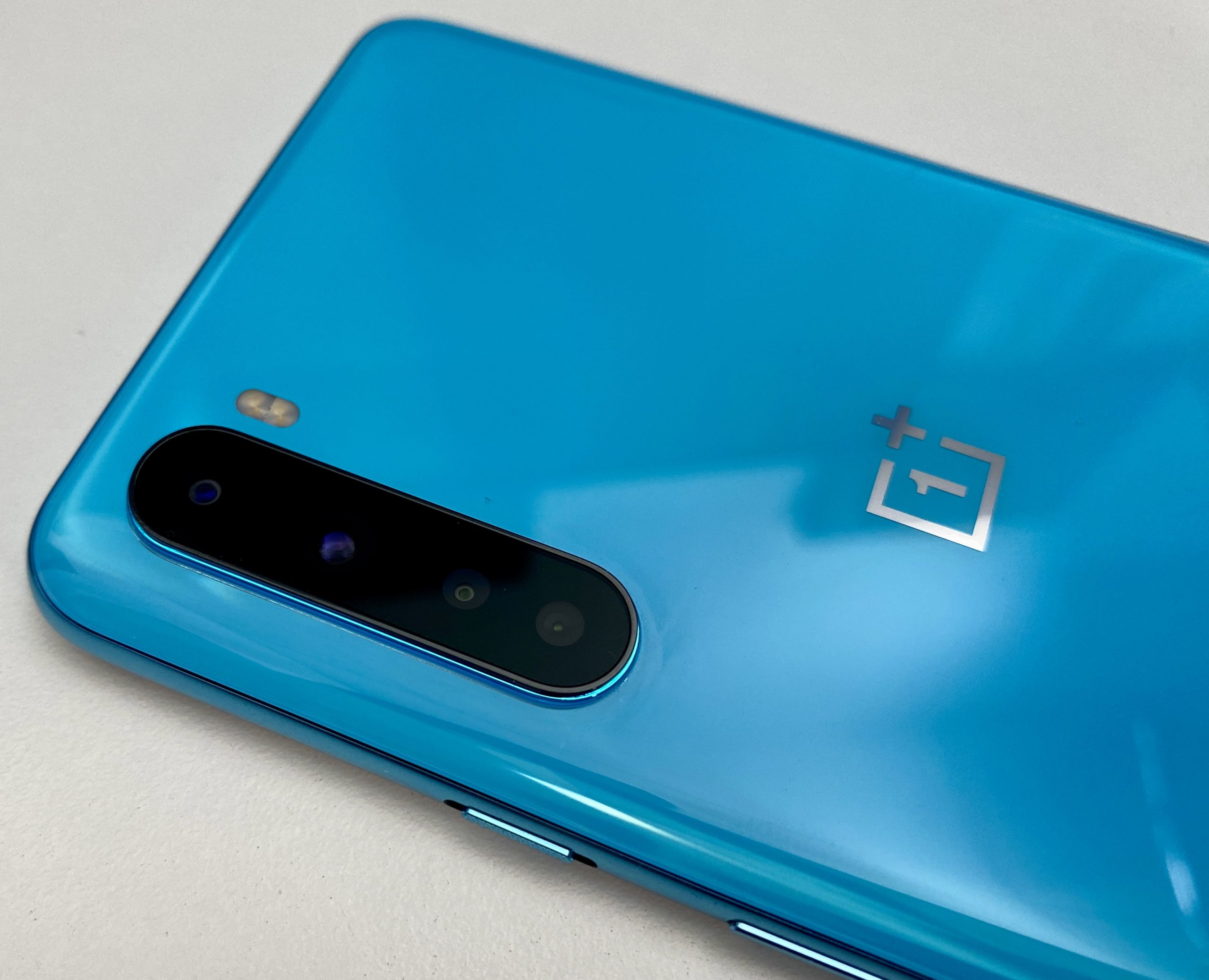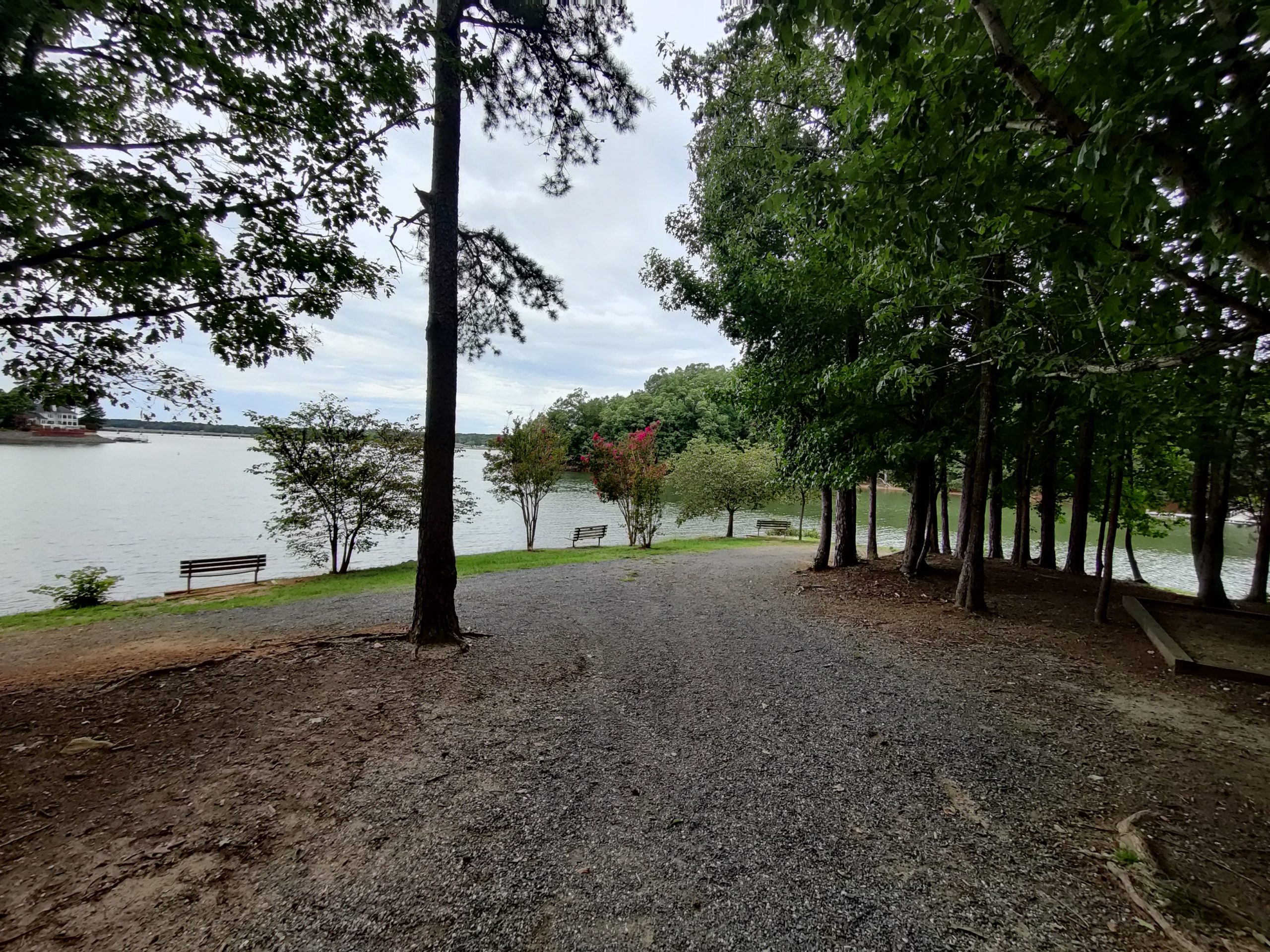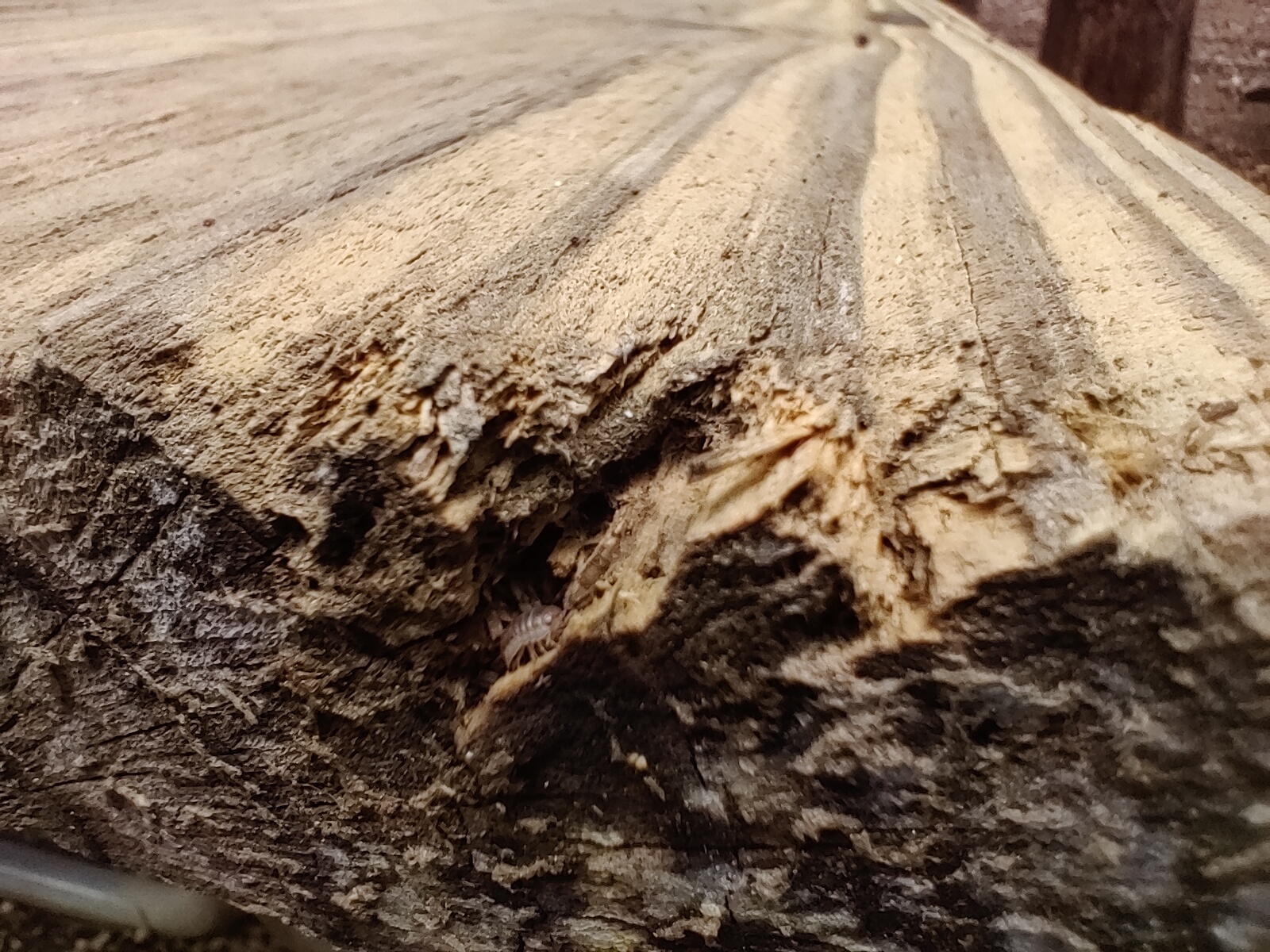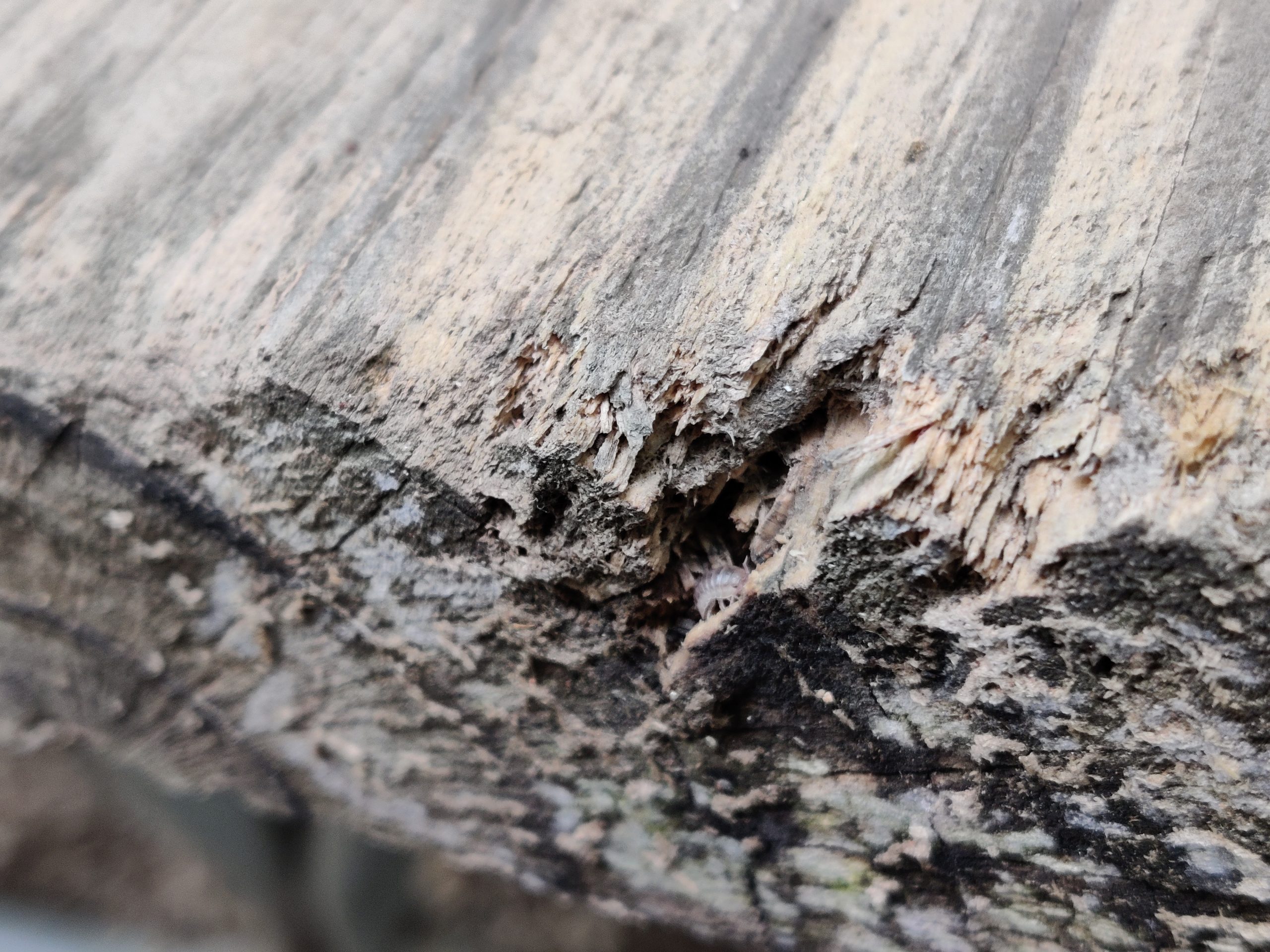 The front facing cameras are fairly good. You have a 32MP main camera and a second 8MP ultra-wide with the ability to record in 4K. This is more than enough resolution for selfies or vlogging and the microphone is sounds pretty good. It's not amazing, but it gets the job done if you post online content. When recording video it did seem to be doing some face smoothing as well and I honestly wish that would be off by default and just present you with options should you desire to improve your complexion artificially.
Speaker
Yes, speaker. This is one area they should not have compromised on. The speaker is on the bottom of the phone, but lacks a companion on the top of the phone. If you use headphones normally then obviously this is not an issue, but if you don't, well it's a but of a letdown. The speaker does get loud, but lacks the quality of some higher end phones.
Battery
The 4115 max battery lasts through a day in most cases without a problem. Most will find 4 to 5 hours of screen on time to be the norm. If you are a heavy gamer of course this will be a problem as it will drain very quickly, but the included Warp charger bumps it back up so quickly that I don't think it would be a problem unless you dont have access to a wall outlet. If you had 0% battery you will find that a little over 60 minutes puts you right back at 100% charge. Only 30 minutes will get you well over 50% battery without the phone getting too hot thanks to OnePlus' battery tech. The heat takes place on the charger side instead of the battery side. The only downside to the OnePlus Nord when it comes to the battery is the lack of wireless charging.
Conclusion
OnePlus Nord has a very solid offering for the price with just three things I can think of that I would change. The Nord lacks stereo speakers, wireless charging and the extra cameras seem to be a bit much. Other than those three I can think of nothing else to deter you from purchasing a OnePlus Nord. The phone is solid, feels fast, has a beautiful display and benefits from regular updates. If you want the smoothest software experience around $500 then this is for you. If you prioritize the camera above everything else then you may want to look elsewhere. Either way for the price I highly recommend it.